Min. Angela B. Tompkins J.D.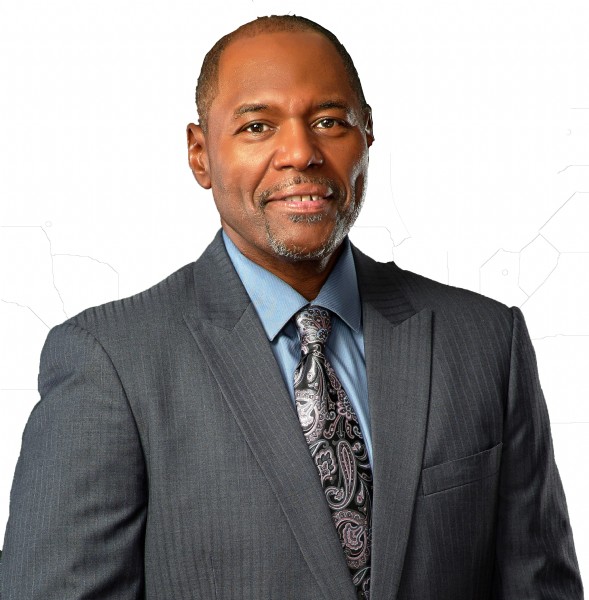 Dr. John Allen Newman, Senior Pastor
A great church is led by a great Pastor who teaches and preaches a great congregation about a great God.
A pastor is an ordained leader of a Christian congregation. The word was derived from the Latin name 'pastor' which means 'Shepherd'. It is related to the role of elder in the New Testament. The pastor is supported in the administration of the ministry and he functions as the director of operations of the business and the Bible Expositor/Teacher/Preacher/Counselor of The Sanctuary @ Mt. Calvary.
In order to be effective, the Pastor has a strong team of people with diverse talents and resources who work with him to bring the vision to pass.
Min. Angela Tompkins, J.D., the Executive Assistant to Dr. John Allen Newman has been a member of The Sanctuary @ Mt. Calvary since 2005. Angela provides invaluable assisance to the ministry on a number of levels. She handles Pastor Newman's individual calendar as well as the church calendar, assists in the development of orientation and leadership materials, provides legal consultation and referral for the ministry and the partners as well as assist with graphic design and assistance. Min. Tompkins, along with the other associate ministers, teaches and preaches in the absence of the pastor. She is instrumental in the development and implementation of various outreach components of the ministry and fully supports the ministry in any way she can.